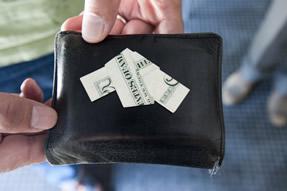 The Institute for Money, Technology & Financial Inclusion at the University of California, Irvine is soliciting proposals for original scholarly research on the use of money as a means of saving, storing, and transferring value for those who live on less than $1USD/day.
For this call, IMTFI is most keenly interested in the following broad topics:
What is it really like to live in a cash-only world? To live in a world where new technological innovations are changing people's habits and ideas around money?
How do technological infrastructures interact with social infrastructures when cashless options are introduced into cash-only worlds?
How do physical and electronic media of exchange work together in people's everyday lives?
What is the role of gender, rank or status, economic class, occupation, age, physical capacity, or geography in people's payment choices?
What is happening to "informal" and/or potentially fraudulent practices as mobile and electronic payments interface with cash payments or other accounting practices?
How do emerging domestic and international value transfer and remittance technologies affect livelihoods, investment, spending, and migration?
Intervention of policy and design
Evaluation process and criteria:
Proposals will be evaluated according to the following five criteria. Each of these criteria must be addressed in the proposal:
1) Applicant capability: Does the applicant have a track record of conducting research that is of publishable quality? Does the applicant's institution have the administrative capability to process the grant? Evaluators will consider the applicant's training and prior research record.
2) Fit of project with Institute goals: Does the proposal speak to the issue of poor people's existing money and financial practices and/or does it address the potential for new technologically-mediated systems to impact those practices? Does it focus on the poorest people in the developing world, defined for these purposes as those making do on less
than US$1/day?
3) Methodology/feasibility: Does the proposal have a reasonable plan for accessing the target population? What is the likelihood of success of this plan? Are the methods sound? Does the applicant have or can the appli cant be expected to develop the necessary methodological expertise to carry out this plan?
4) Significance: Will the project result in resear ch that will shed light on important problems? Is the project potentially transformative or scalable? Will it provide generalizable knowledge and/or will it result in in-depth knowledge of a particular region, people, or practice?
5) Originality: Is the project merely replicating existing studies or will it contribute to new knowledge, new methods, or new research questions?
Eligibility: This call for proposals is open to all researchers who work in the developing world. *Previous recipients are welcome to apply but new applicants will receive priority.
Note: For this call, proposals to design or implement a service or product are ineligible. We will consider research proposals only. The Institute will consider budgets of up to US$20,000 to be used for direct research expenses only, and expects most budget requests to fall between US$5,000 and $15,000.
- See more at: http://www.kopertis12.or.id/2013/11/17/beasiswa-riset-keuangan-di-as-imtficall-for-research-2014-2015.html#sthash.0hYoyg2e.dpuf